Lisa Barnett was recently on 11:11 Talk Radio and featured in 11:11 Magazine. I had the pleasure of experiencing her gifts/work personally and she is really wonderful.
This is a Master Year and the gates are open to access your Mastery. This is the perfect course, at the perfect time, with the right guide.
If you feel like you are experiencing some of these symptoms: 
Trapped in your job but don't know what else to do
Stuck at a crossroads and can't make a decision on a new direction
Your healing work and intuitive abilities would be more successful if you had deeper guidance and could bring more powerful energy to your healing tools
You have to "hide" your spiritual side in your relationships, because your afraid of what people will say or do
You're lonely because people don't see you for who you are
Now is the time to align with your Soul, raise your vibration and receive divine guidance.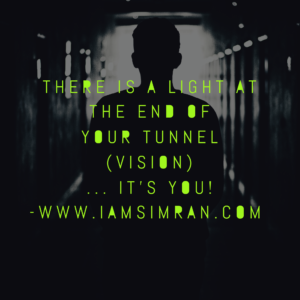 Lisa has Soul level information and ancient tools that will help you move forward and create your heart's desire with ease!
Here's a secret that has changed the life of thousands already. 
You have super powers that have been hidden from you for over 800 years. When you learn to access your Soul Guidance you can open doors that you didn't know existed. And, this is an 11 Year… the TIME to do it!
Lisa is teaching an amazing empowerment tool in an on-line 6-week course which will change your life in tangible ways. When you can trust your soul's guidance you can receive clear answers along with specific directions just for you in your life.
     Learn how to do this with ease in the Online Akashic Empowerment Course starting soon.
Save $50; Use coupon code "newyear" when you>>> Register Now – Click Here.
Your soul wisdom and guidance are available right now, in your Akashic Record. Each person has a record of all their infinite Soul has been and done over millennia, all the gifts and talents you have along with your Soul's Plan for This Life.
     Because this information is so powerful, the Akashic Masters pulled the access away from Earth about 1,000 years ago because of misuse. This empowering tool has now been given back to us to assist in creating a new earth.
The time is now to step fully into the unique and talented person you already are.
When you learn to access your personal Akashic Record and start to receive clear guidance every day, you will be able to transform old beliefs by finding their core.
Learn to access your soul guidance so you can:
Release yourself from old patterns that are holding you back
Open your heart to receive more powerful love connections and relationships in your life
Have money flow into your life with more ease
Gain clarity around the next steps in your life and learn what to do to make it happen
Raise your energy vibration and step up your healing abilities
Get tools to align with divine energy, and receive access to your infinite Soul information in your Akashic Field
Gain clarity at a cross road and make a decision quickly
Learn to be guided with ease.
Read about my friend Lisa Barnett's Online Akashic Empowerment Course AND
Save $50; Just use coupon code "newyear" when you
Register Now By Clicking Here!

In this course, you will learn to access your own Akashic Record, using a vibrational key in the form of a sacred prayer. This key easily opens the door to Divine Guidance from your own Soul's Library, your Akashic Record.
In this Online Workshop you will receive:
6 weeks of guidance with Akashic Energy to support you in accessing your personal Akashic Record
5 Step Wisdom Prayer System to Clearly Access Your Akashic Record
Akashic Healing Prayers to clear and release energy
An easy-to-follow manual to help you learn and stay on track
And so much more
No Prerequisite
If you're ready, let Lisa help you make 2018 the year for proactive transformation; remember you are not alone. Your soul and its wisdom is ready to co-create with you.
Learn how with ease >>>>>> Connect With Your Soul Wisdom Now 
(More Info Here)
Congratulations on moving forward in 2018 in such a powerful way!
In Love… Simran
P.S.  Take your friends on this journey with you…. Let's assist everyone in stepping into greater power for goodness and greatness. Share this post with them. Read about this amazing Online Akashic Course starting soon. CLICK HERE