Conversations With the Universe
Signs, symbols and synchronicity are interwoven throughout every moment of our lives, connecting You to an invisible web of magic, mystery and mysticism. When You realize that the world is speaking to YOU, about You, your relationship with everyone and everything will forever change. Your lens will radically shift. Two-time Gold Award-winner, Nationally and Internationally, for Best Spirituality Book and Best Mind, Body Spirit Book.
Order Autographed Copy Now!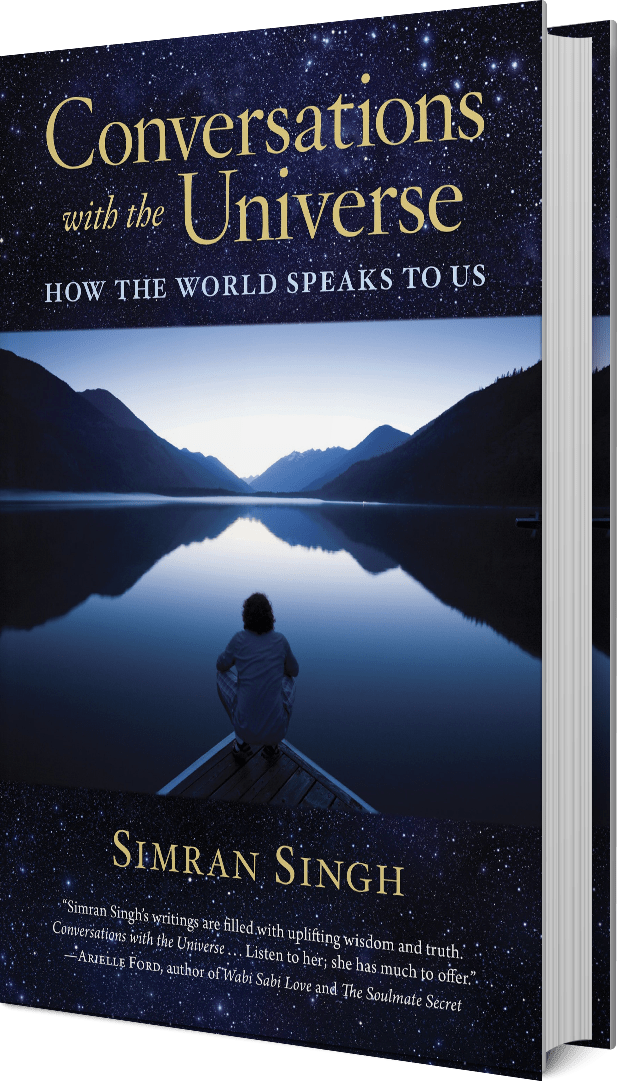 A guide for understanding signs, symbols and synchrocnity...
Every person has embedded within themselves a sacred moment when the soul says, 'It is time to turn within.' Each sign, symbol and synchronicity is a ticking of that clock. There is not one thing in life that does not point to your remembrance, and the gateway of truth, in an intensely soulful and personal way.
THE WORLD IS SPEAKING TO YOU
You may struggle with not knowing which way to go, what your purpose is, or why you are here. You may wonder if signs are trying to get your attention, or if life is just a series of random events. You might feel lost, stumbling upon the path, until you come upon another brick wall; or dead end. Wouldn't life be easier if you only had a sign? You do! Lots of them... every day, all day long. Let me show you how the world is speaking to, and supporting, you.
THE MESSAGES
THE SIGNS
THE SYMBOLS
THE GUIDES
THE SYNCHRONICITIES
THE BODY
THE SENSES
THE SEASONS
THE VOICE OF NATURE
THE LANGUAGES OF SPIRIT
THE GUIDANCE OF SOUL
THE GRACE OF GOD

You are not on a journey; YOU are the journey. You are not in the world; YOU are every piece and part of the world speaking back to you, about YOU. You are experience... experiencing itself.
What is the next step? The next lesson? The next sign, symbol or synchronicity? The Universe is smiling at you, tapping your shoulder, whispering in your ear, and speaking to you. Its dialogue will come through light and shadow, the mystical and the mundane, the ordinary and the extraordinary. Are you listening? Are you sensing? Are you feeling? Are you intuiting? Let me show you the magic that surrounds each and every moment of your life.
THE UNIVERSE ALWAYS HAS YOUR BACK
CONVERSATIONS WITH THE UNIVERSE
Mastery of universal language is a skill you can learn. It expands your intuition, offering a new sense of life; without which, you continue groping within the darkness.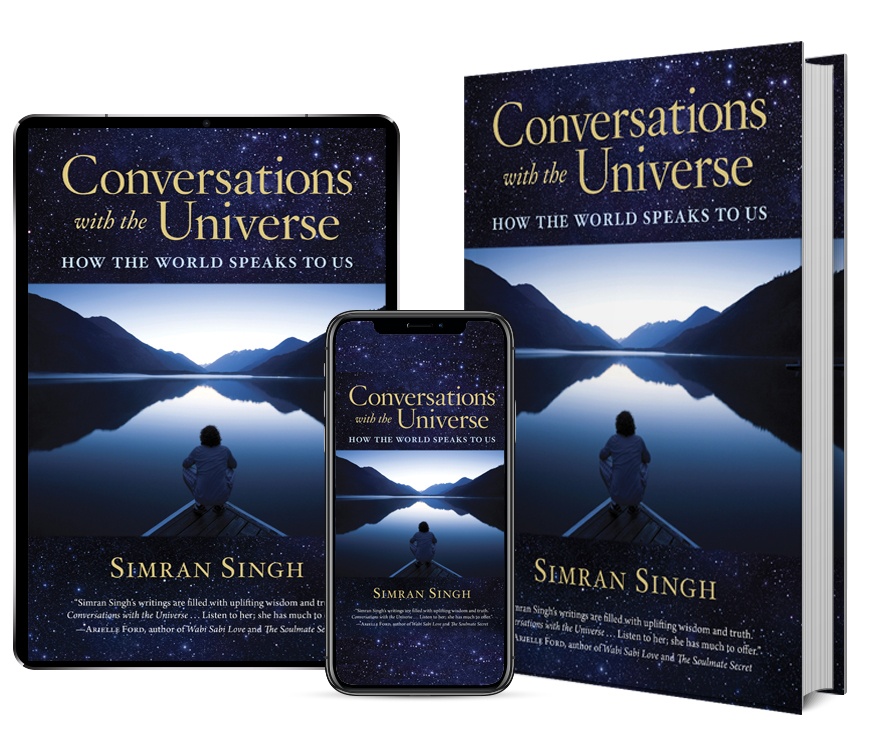 This Isn't Like Any Other 'Self Help or Spirituality Book' Out There.
First of all, the message of this book spurs incredible insight and instant 'aha's. Upon reading, people often say it's the first time that life actually makes sense. They discover how the Universe has been in partnership with them. They begin to understand how life truly works, and are able to connect in a brand new way. This fresh perspective will feel alive to you, as it reveals the energy of Spirit, Source, Universe... and SELF as Oneness in every thing.
I promise your relationship with life will change for the better, for ever. You will not look at the world in the same way; infinitely better.
Order Autographed Copy Now!
---
You are here! What a beautiful synchronicity!... I Am Simran.
I'm a mentor, author and mystic; devoted to the journey of the soul. I am here to to show you the magic, mystery and beauty of life through the plethora of signs, symbols and synchronicity you are already experiencing... and you may not even know they are there! I want to support you in experiencing more fun, flow and fulfillment by tapping into the ways life always provides in the moment guidance.
Your Angst Comes From A Misunderstanding of Life Requiring Struggle, Effort, and Often Going it Alone. You are Likely Unaware of How Supported YOU Truly Are!
My own thoughts, just like those, led to a deep and profound discovery of life. During a particularly challenging period of life, I prayed for a sign. And, the floodgates opened! I began to realize that signs are not only once-in-a-while, or in one way; but instead, happen all of the time. I realized the purpose of universal communication is to support humanity in experiencing the best of themselves, connection and divine expression. Let me support you in anchoring into greater trust with the Universe, life and especially, inside of yourself. It is time to realize what life As you dive into 'Conversations With the Universe', you will discover how the world has always been speaking to you, about you! Life is an incredible adventure of self-discovery; experience the delight of YOU!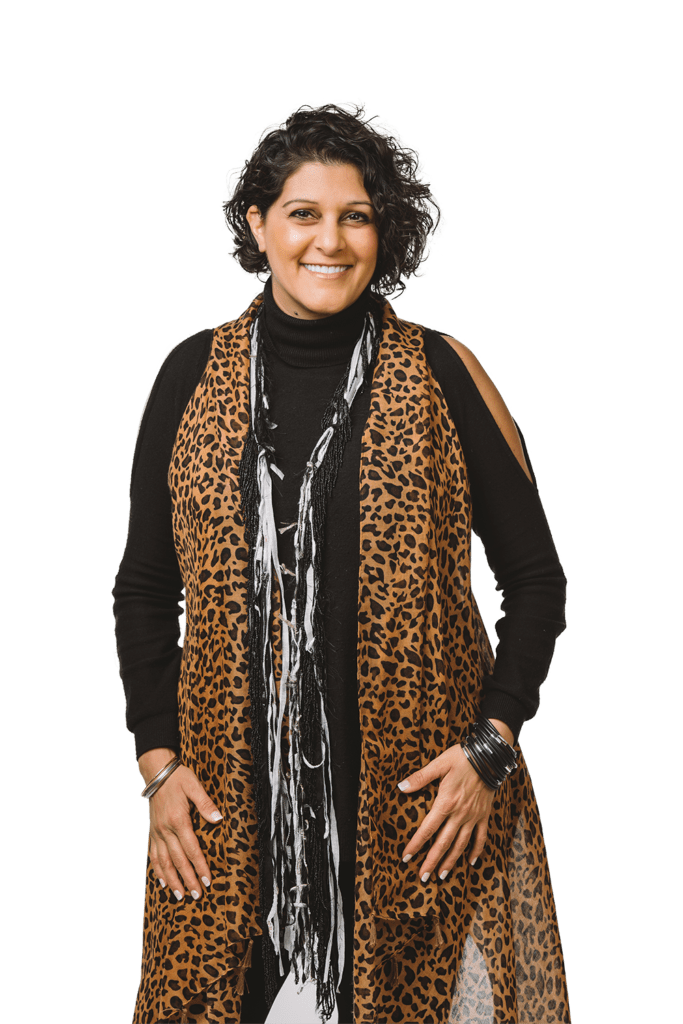 As you explore 'Conversations With the Universe', you can expect to discover:
> Foundations of Universal Language...
> Components of Universal Dialogue...
> What Your Children Reveal About You...
> How to Discern Your own Dialect...
> What Your Pets Illustrate Regarding Your Health...
> How to increase Your Intuitive Ability...
> How To Experience Greater Wonder and Joy... > And so much more...
I've also added real life examples, so that you can recognize similar magic in your experience. For greater expansion, explore the step-by-step online companion course. For now, begin reading 'Conversations With the Universe'. It will rock your world, in the best way!
Order Autographed Copy Now!
---