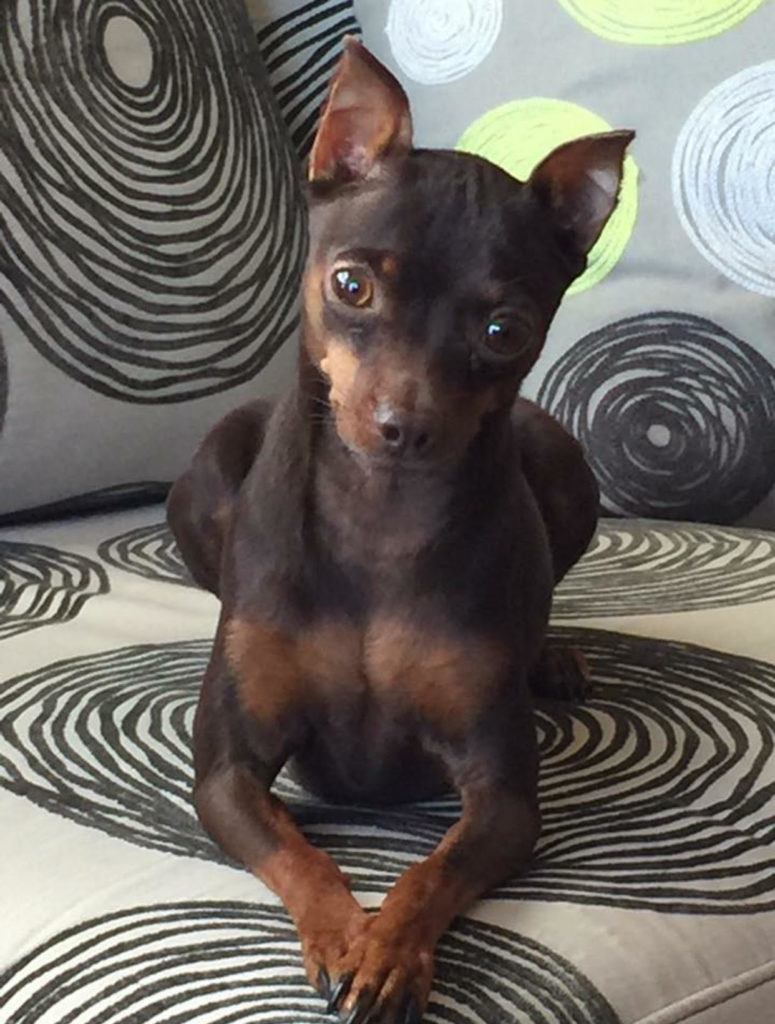 "Just look into my eyes… You are getting sleepy…
You are in a world, within worlds… endless spirals circling…
Now, I command you to REMEMBER who YOU are."
#miniyoda #minpin #tinyguru #littlewisdom #truedat #doggotit
Meet Trinity… SHE is quite the little Spirit! She is always sitting behind me when I write, sitting beside me no matter where I go, and leading the way into a vast expanse of adventure. Most of all she is the mirror of the GRAND way that even the smallest of creatures can change lives. She has an amazing effect on anyone who sees her.
And yes… she gives me "looks" all the time.. My little Mini Yoda! I wanted to invite you a little closer into my world… I share quite vulnerably in all my writings and for some reason, THIS feels really intimate. Funny, huh? Humans are strange creatures. (I get that look a lot too! LOL…)
A quick Happy Holidays to remind you to slow down… to not get too stressed… and especially, to enjoy the little things in a BIG way. With great LOVE from Trinity and me.
MENTORING OPTIONS FOR THE NEW YOU !
START 2018 with an EMPOWERED ACTION to SHINE BRIGHT!
If you've been seeking to be empowered… seen, heard and acknowledged… while also creating new life, freedom and vision —through an expansion of mind and heart, the moment is NOW. Don't put yourself on the back burner any longer.
There are plenty of choices for making a change in your life:
Single sessions
10 Packs at a reduced price
$11/month Life Coaching and 11:11 on Audio
Email Question Answer Seeing Signs Sessions.
Whatever suits your desire, vision and budget. Most importantly it is about creating the connection and listening ear that you desire for greater clarity.